Surely, Lord, we are living in harmony, with mutual appreciation… viewing each other with kindly eyes.
Culagosinga Sutta, Majjhima Nikāya 31
Introduction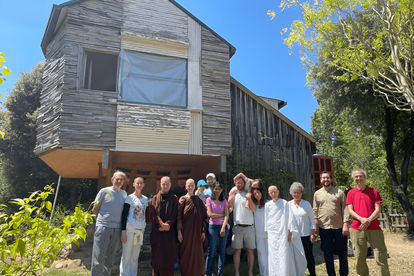 Sarana Vihara is a small Buddhist monastery located near the Montseny Natural Park in Spain. It was initiated in a very humble, but at the same time inspiring way: one dedicated aspirant offered her home to the monastery. It was inaugurated in May 2021 and since then we've been meeting the many blessings and challenges of our daily life nurturing the monastery as opportunities for developing more peace inside and around. We've been so moved to see a small, but essential community begin to grow around the Vihara.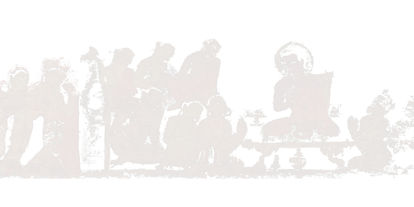 Sweeping away all suffering
There is incalculable suffering
The Buddha asks us: "What do you think? Which is more: the flow of tears you've shed while wandering and roaming for such a long time—weeping and wailing for being united with what's hated and separated from what's loved—or the water in the four oceans?"
The thorn of suffering is lodged deep in our hearts
Endlessly chasing peace and happiness here and there—getting this, avoiding that, always trying and seeking—the agitation inside never stills.
The doors to perfect peace are open
Can you imagine moment after moment without worry, agitation or tension? This is a freed mind.
Let's take a step towards freedom
Dhammapada verses explain that one who has truly seen the noble truths of suffering, suffering's origin, the end of suffering, and the noble eightfold path that leads to the end of suffering has arrived at the supreme refuge (saraṇa).
Our community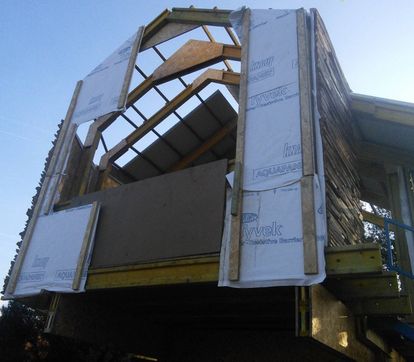 The Buddha's teachings on communal harmony, their demanding prerequisites and their profound implications are at the heart of Sarana's aspiration.
We take his vision of a Dhamma lived and shared by all the four assemblies as an important starting point. In the Sobhana Sutta the Buddha explains that four kinds of people can brighten the Saṅgha:
a bhikkhu (monk),
a bhikkhunī (nun),
an upāsaka (male lay follower), and
an upāsikā (female lay follower)
When these practitioners are 'competent, disciplined, self-confident, learned, uphold the Dhamma, and practise in accordance with the Dhamma they brighten the
Saṅgha
'. Regardless of which assembly we belong to, may each of us brighten the
Saṅgha
.
Come and practice with us
We are delighted to welcome guests to come and practice with us. Our usual schedule is as follows:
Tuesdays, 2–4pm

Silent meditation

Thursdays, 2–4pm

Silent meditation

Saturdays, 5–8pm Excluding retreat periods

Dhamma discussion, silent & guided (joint online) meditation
Check our visitors' calendar to book a visit
Join us online
You're warmly welcome to join us for any of our online meditations, Dhamma reflections and Uposatha observances. Just send us your contact details and we'll email with info about our current activities and how you can get access.